Taking apart a Compaq laptop
Today I have the chance to take a Compaq Presario CQ42 apart.
The main thing is technique. Otherwise you'll end up with extra screws.
The reason why am doing this is because the system fan is not working. When the laptop is powered on, a error comes up saying that the system fan was not detected.I don't have a replacement, but I hope that there might be something clogging up the fan.
This compaq model, makes it very difficult to clean the system fan. To remove the fan and clean it we have to remove the motherboard, since the fan sits under it.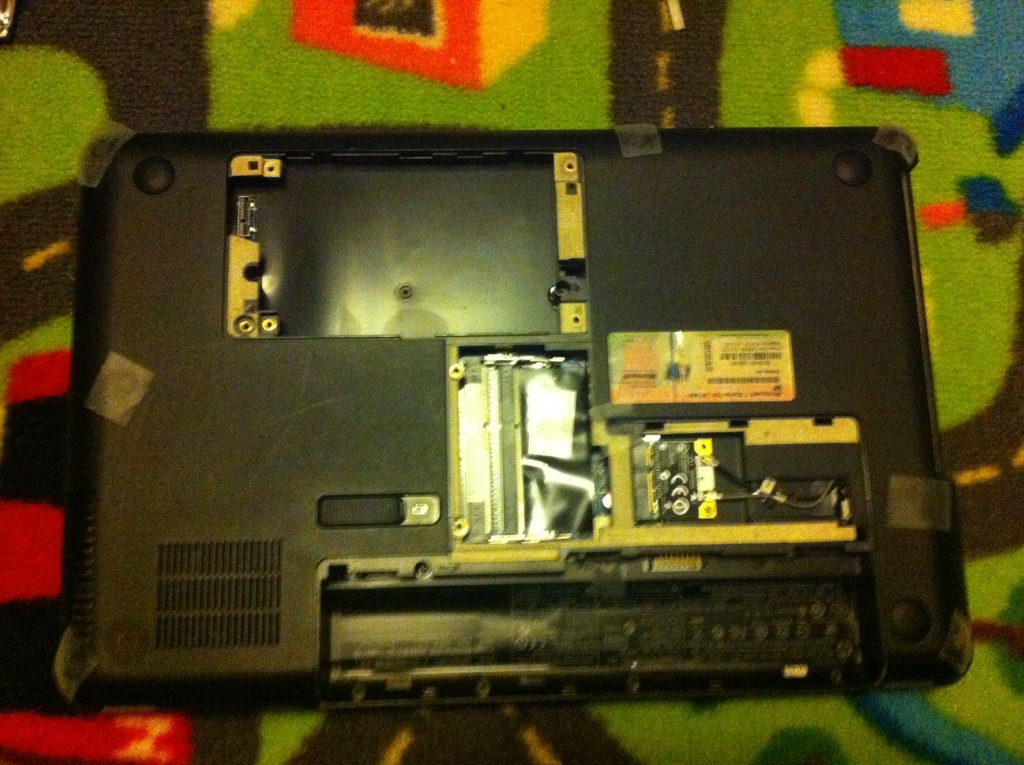 I begin by removing all the basic stuff, battery, memory modules, hard drive and the wireless card.
Also, I begin to put regular tape on the screws that I have loosen. The tape will prevent the screws from falling away from their original place.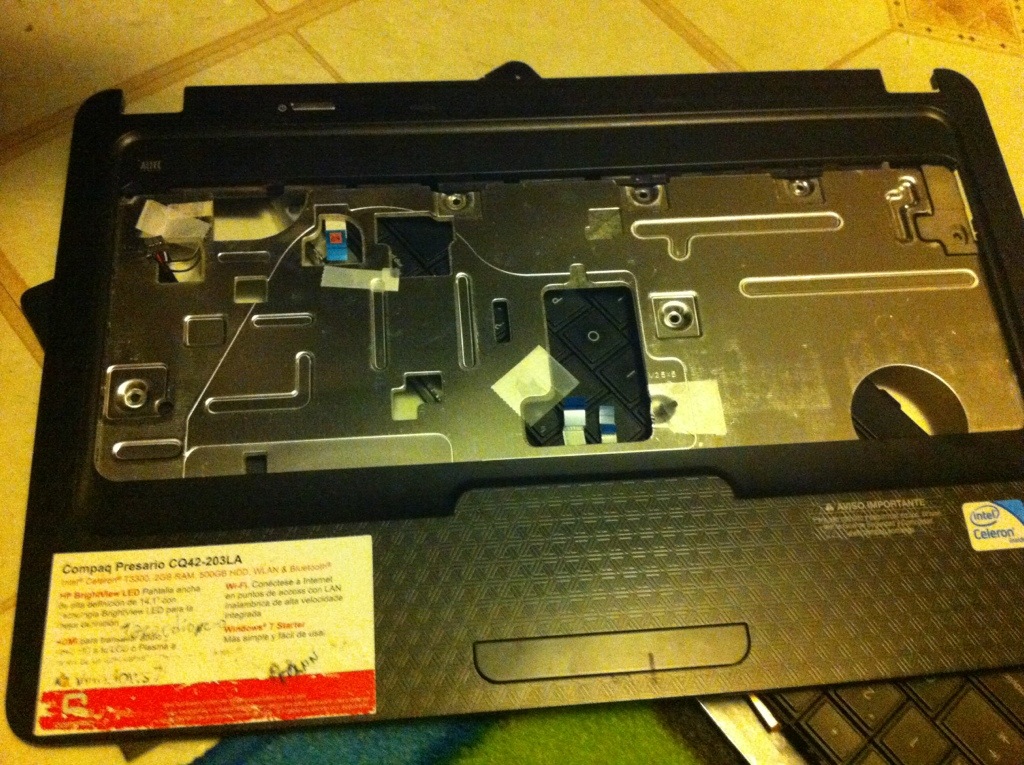 This is the palm rest.
After I removed the screws located under the battery, the keyboard snaps out and it's easily unplugged.
Pulling the palm rest and the bottom of the laptop apart, might need a little force to take them apart.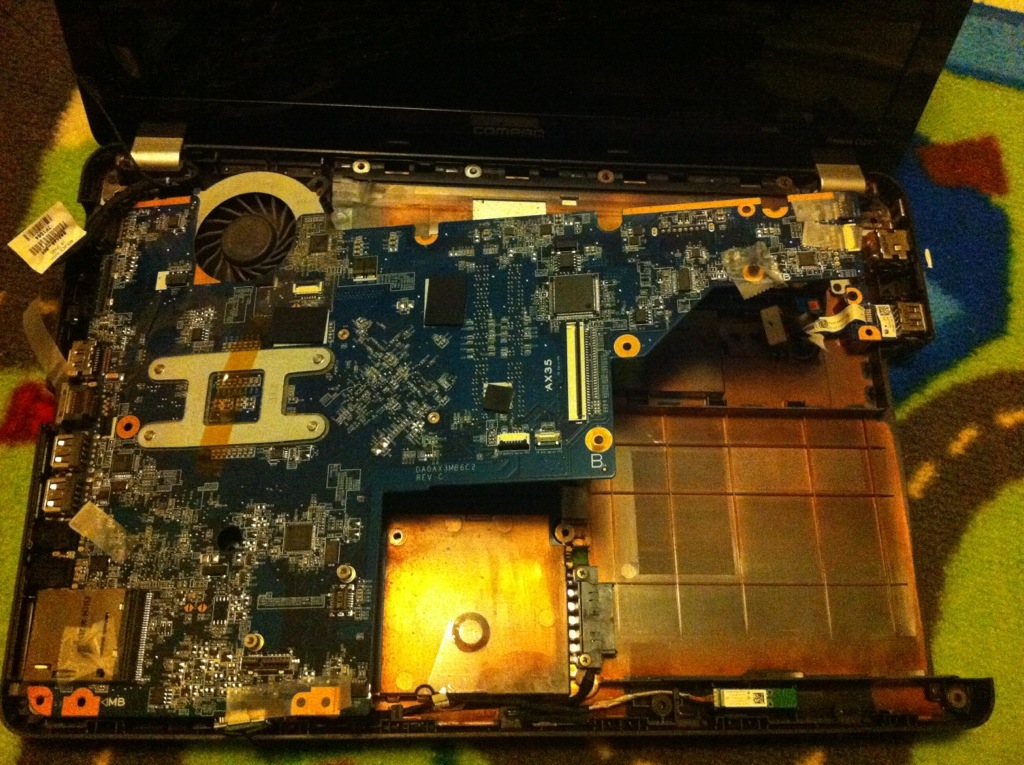 By taping the screws to their original place, I can be sure they go back where they came from.
By lifting the motherboard from the right side and pulling, it easily comes out! This time, the system fan was causing issues. After removing one screw holding the fan to the case, there were no more issues.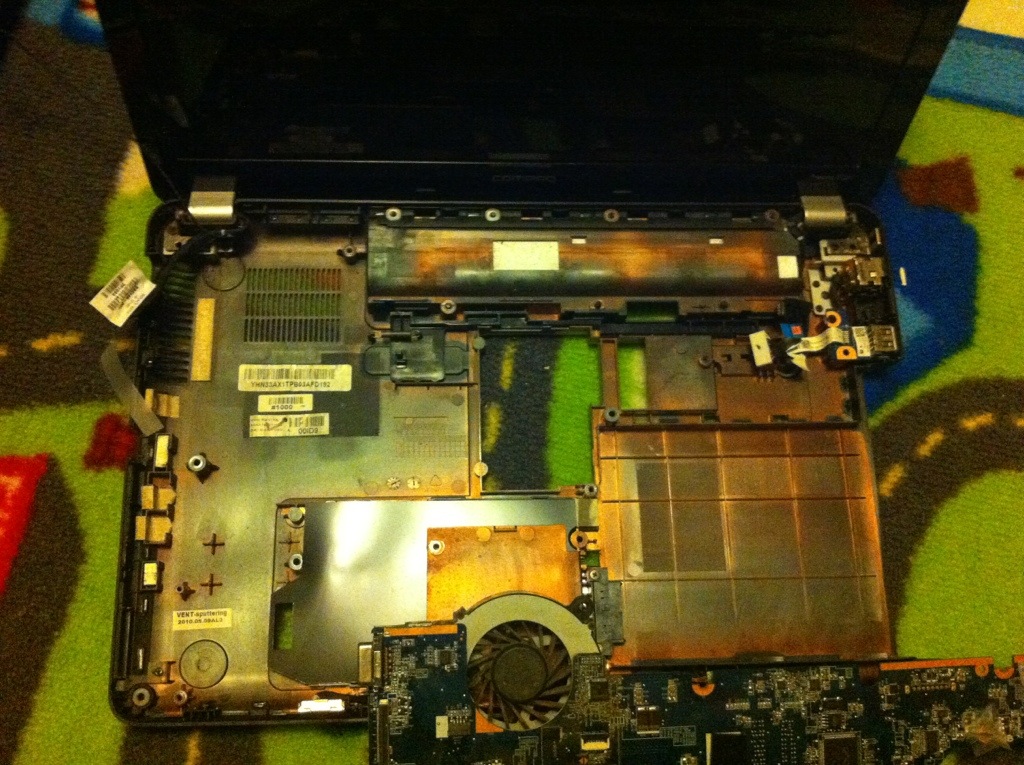 The motherboard is fully out, and only the case shell remains.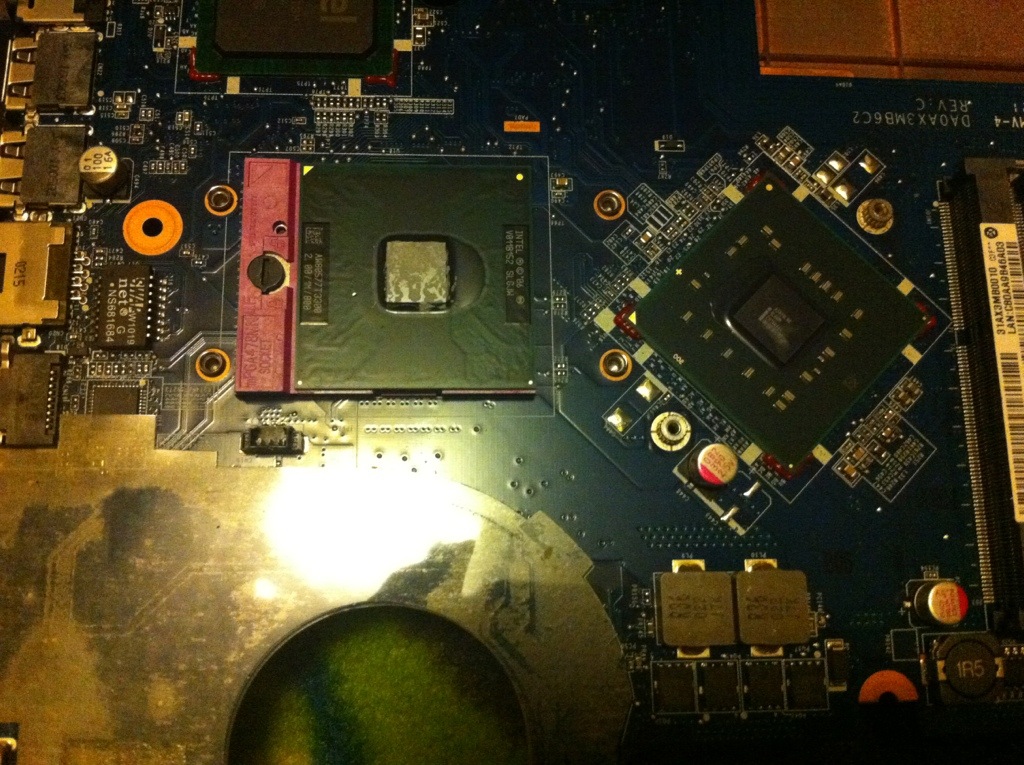 This is the main CPU on the left and the chipset, on the right.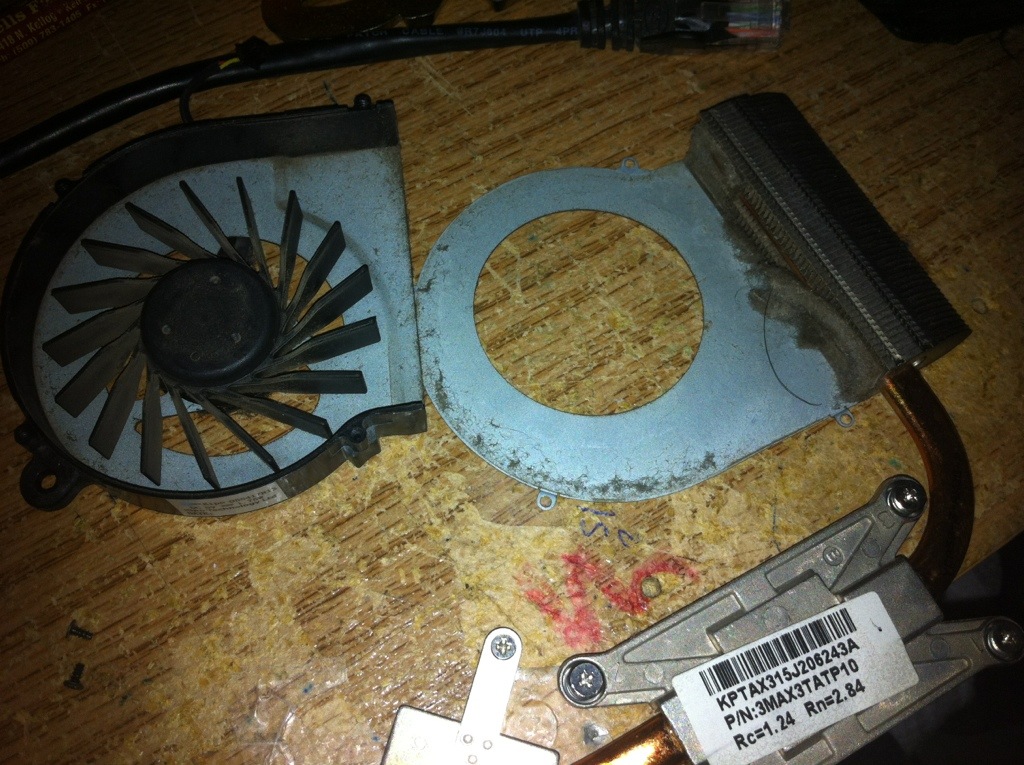 This is the main objective, to clean the system fan. There is usually dust bunnies and sometimes even dirt collected in here. This is why the laptop makes a lot of noise, and why the fan is always running.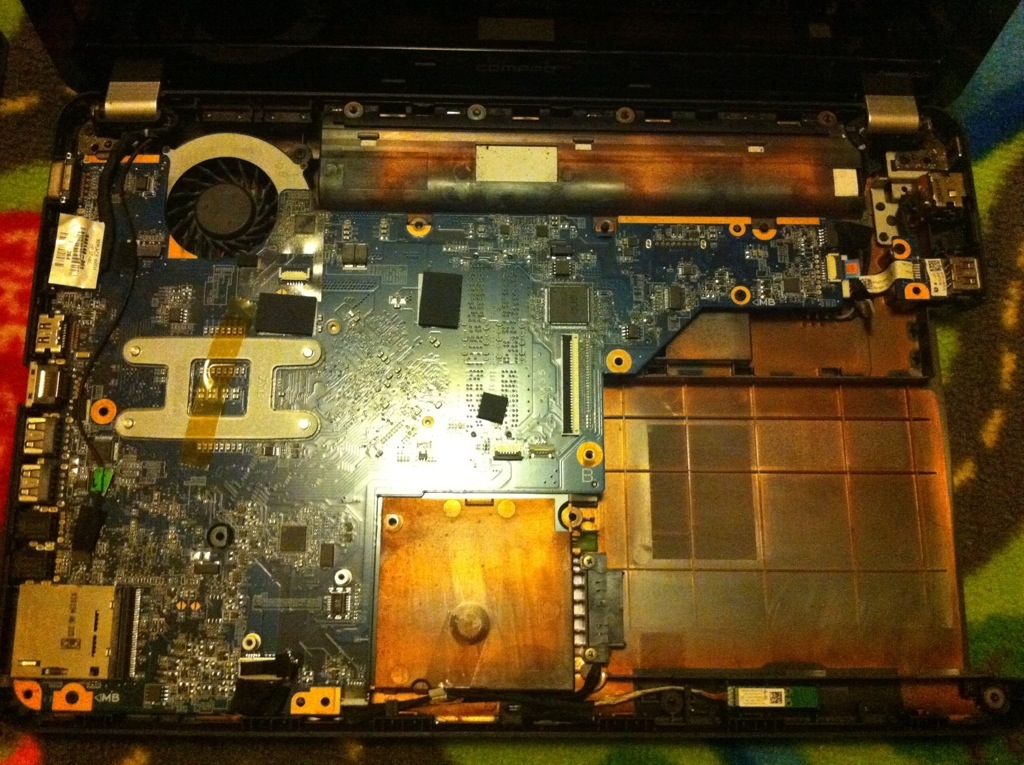 After putting the heat sink and the fan back in to the motherboard, I bring back the board to the case. Removed the tape, placed the screws back in place. Replaced all the connectors back where they should go.
Although the problem was not solved, I managed to figure out the problem. A new system fan will be required, in order for this laptop to work again.
Thanks for viewing and comments and questions are welcome.