One of the many things I have encounter in the IT world are heat issues. Many times it will reduce the life of a device, and other times, it reduces the performance of it. There was this time when this user complained about her computer being slow and freezing. I noticed that her computer was not anywhere near, I asked her about it, and she opened up a cabinet and there it was, cooking at low heat. I then moved her pc out of the cabinet and placed it behind her screen (she also got an upgrade from an old CRT to a LCD) after that, the computer issues were no more.
Another place where I see heat issues is on the networking closet, specially the Modems, Routers and Switches. These devices are always producing heat and are usually locked up on a closet somewhere, we don't notice them until we need to find them to troubleshoot them because they are not working.
Something that I do with those devices to reduce the heat damage is that I place them on their side. Usually those devices have a board that cover the entire with of the inside of it. Also it usually has vents on the sides. Placing the device on its side makes the side vents be on top and bottom. Also this makes the inside area of it much narrower. This helps the heat rise up and exit like those chimney pipes. Since the vents are on top and bottom, the heat will rise to the top creating a vacuum on the bottom to pull fresh air form the outside.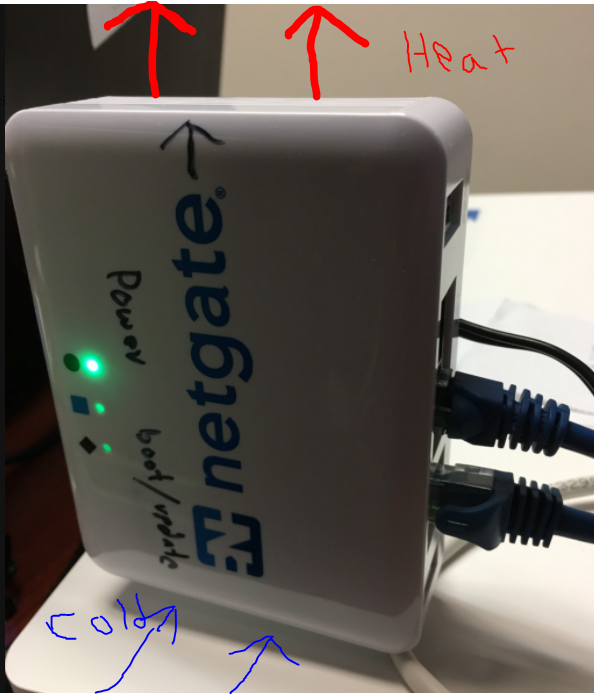 Remember heat always goes up.