Lorex Camera Connector Replacement
Recently one of our cameras was not working and had a blank image on the video feed.
I went then and found out the tape I had wrapped around the connector was not enough to keep the water out.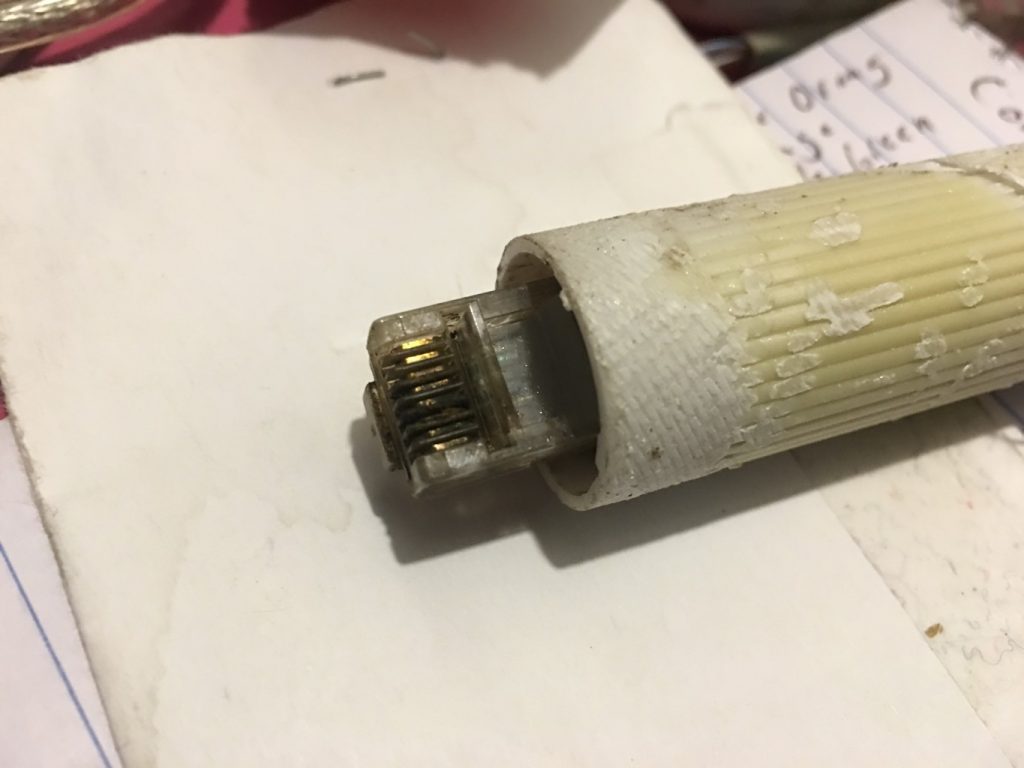 Obviously both connectors were damaged, I was able to add a RJ45 end to the cable coming out of the camera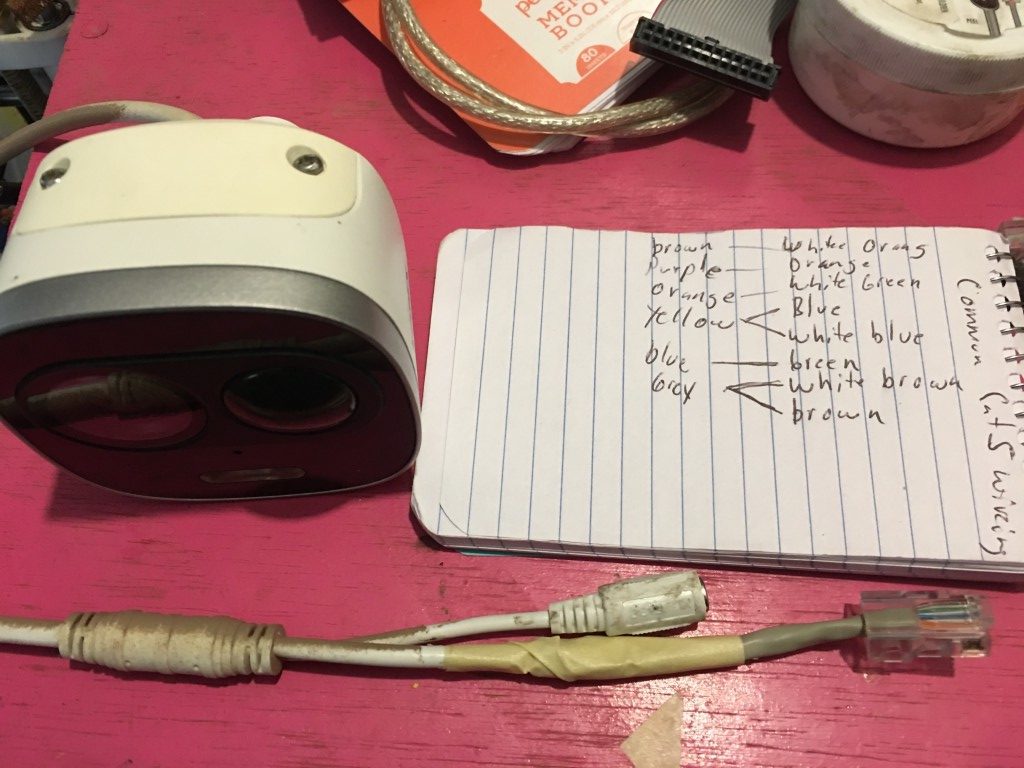 I was able to google "lorex poe camera wiring" and find a pin out of the wires coming out of the camera and convert them to regular Cat5 cable. I used some old connectors to connect the individual cables and placed some solder so they wont come apart. Also placed a plastic spacer in between to isolate the connectors.
This whole issue came up because I originally installed the cameras the wrong way.
In order to install them correctly, I had to drill a 3/4″ hole on the wall to feed the cable, and the ca5 connector from the camera inside the wall. But because my wall was cover in 3/4 of cement wall, I went cheap and only feed the cat5 cable through a 1/4″ hole I made.
To repair the issue, I had to make a jig, to have a center hole, since the concrete wall had stones attached to the wall, that would make it impossible to center a drill bit.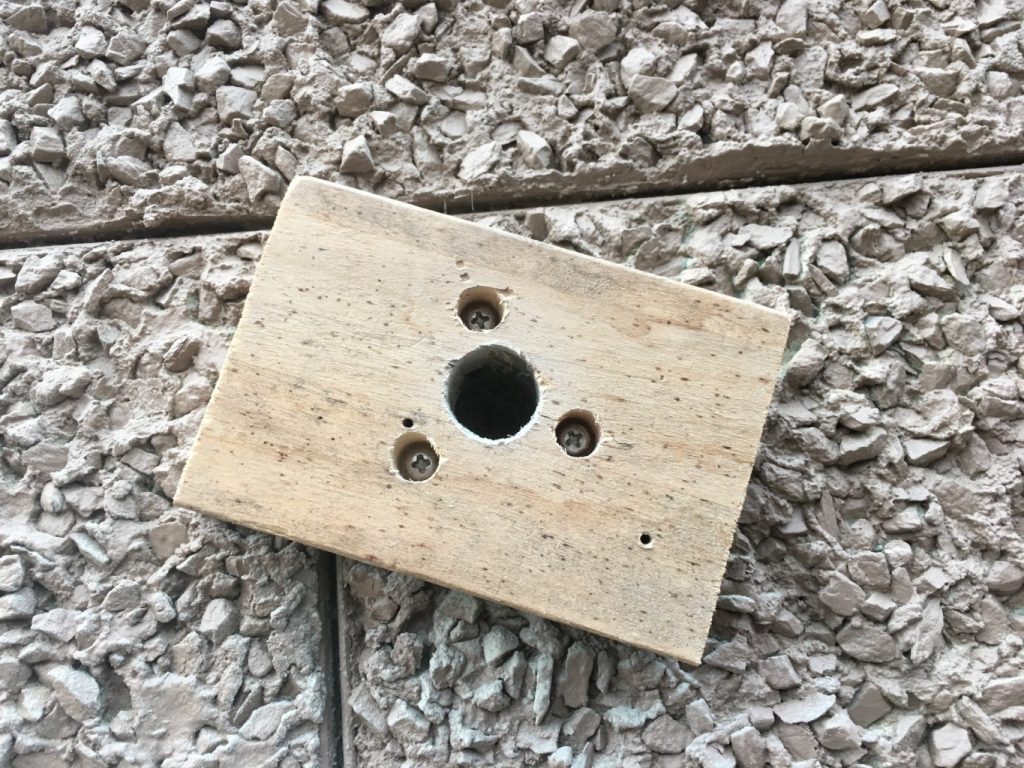 I was able to attach the jig to the old screw holes and drill away.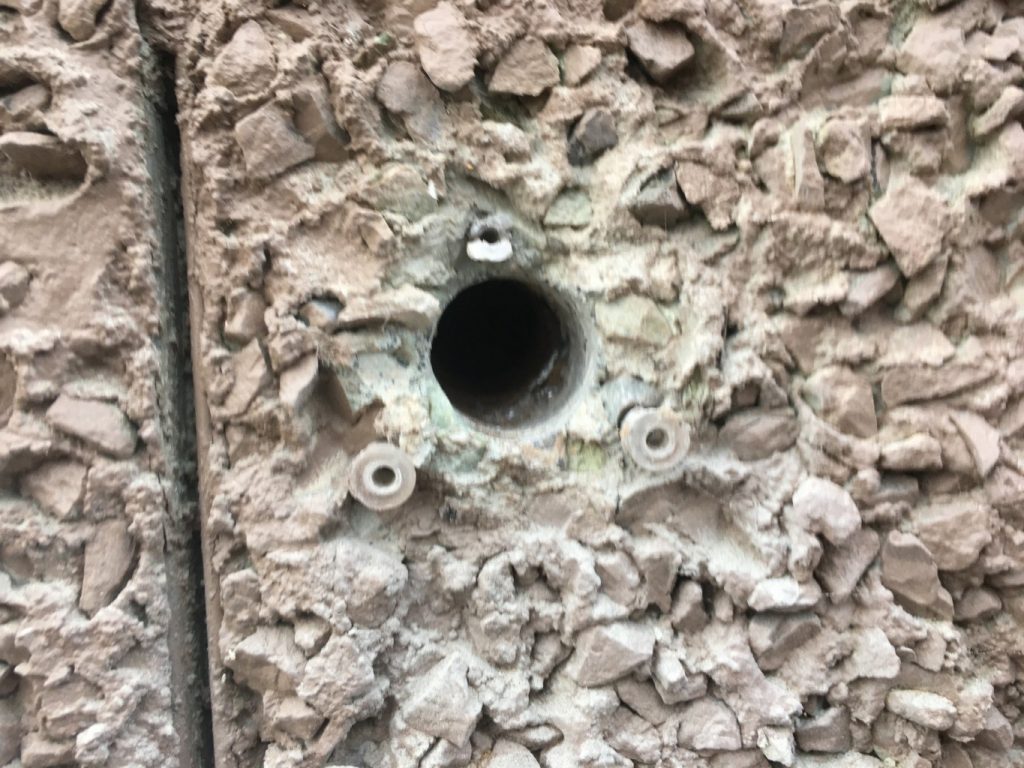 The result was quite pleasant.
Now I just feed the cable through the whole, and mount the camera. The camera mount has a notch on the base, where the cable gets feed.