Today I had to replace a customers computer, more like upgrade.  After installing the basic programs, office 2010, adobe reader, and the antivirus I went and installed Autodesk.  After the install was done, I went and tried to open the program, Revit 2014, it didn't open.  After trying to remove the program from the Programs and Features menu with no success, I research the issue.  After some research, I went to the start menu and under the Autodesk menu folder I fond the Autodesk uninstall Tool.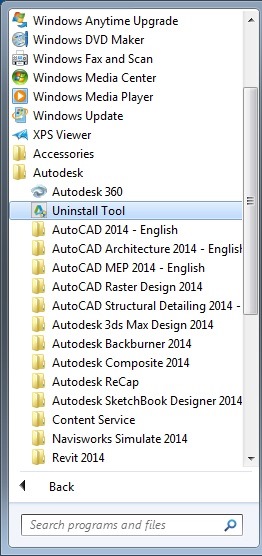 I went ahead and selected all the Revit installs and clicked uninstall.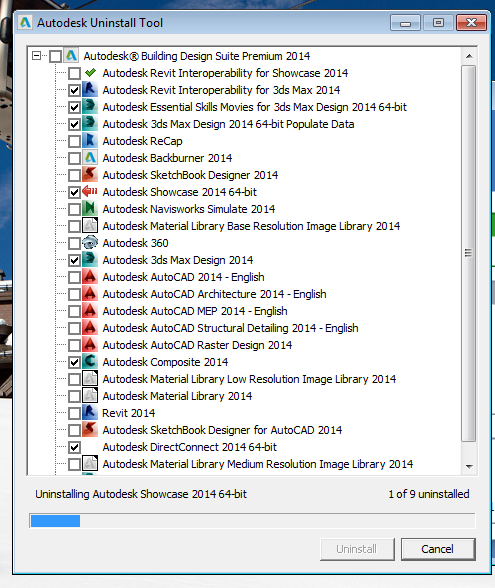 If for some reason this wont work, you can also try the Microsoft Uninstaller,
http://support.microsoft.com/mats/Program_Install_and_Uninstall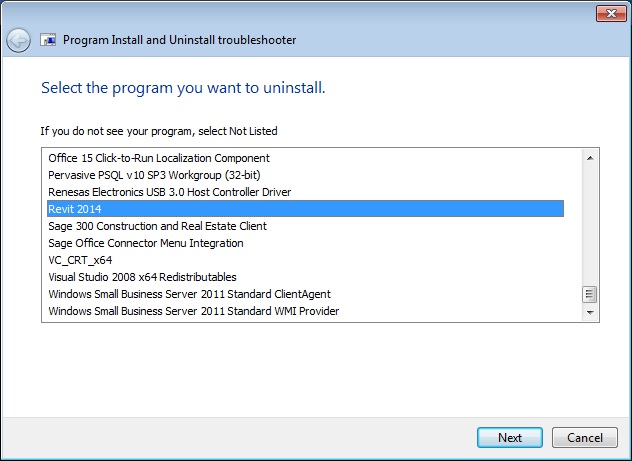 Hope this helps.